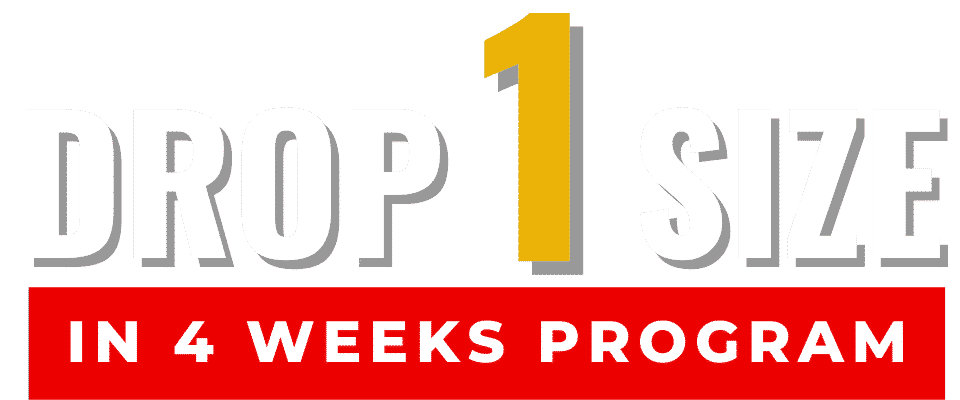 LOSE 1 JEAN SIZE, 7-12 POUNDS OF FAT, AND 1-2 INCHES OFF YOUR WAIST
in 28 Days!

This program will help you drop 1 size with our scientifically proven workout sessions, healthy eating plan (NOT A DIET), and motivational coaching.
Starts Monday, September 27th and Monday, October 4th. Join us regardless of your age, weight, or flexibility–Guaranteed results or your money back!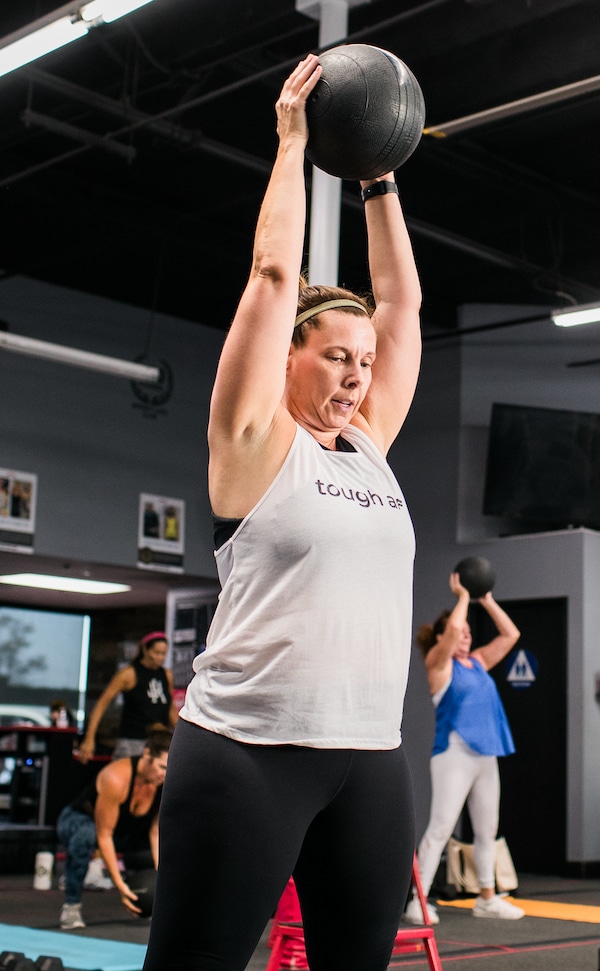 See what results our clients have achieved, and YOU can too
REGISTER TODAY AND GET 52% OFF!
No contracts
No catch
Cancel anytime
BACKED BY OUR 100% MONEY-BACK GUARANTEE
Regularly
$197

Register today for Only
$19
Then 4 weekly payments of $19 once you start the programYou save $102!
This BIG DISCOUNT is ONLY available to the first 18 people who register.
Monday, September 27th –
5 spots left!

Monday, September 27th –
2 spots left!

Monday, September 27th –
sold out!

Monday, October 4th –
7 spots left!

Monday, October 4th –
5 spots left!

Monday, October 4th –
2 spots left!


I'm ready to save and drop 1 size!

Spots Are Limited. Registration will close once all spots are taken.
Click the button above to guarantee your participation now or it will be too late!
YOU WILL DROP 1 SIZE IN 3 SIMPLE STEPS


STEP 1WORK WITH A FIT BODY COACH
After you sign up, our entire team of professionals will work with you to support you, hold you accountable, and motivate you throughout the program. The days of trying to lose weight on your own are over. Let's do it as a team!


STEP 2COMPLETE OUR 30-MINUTE WORKOUTS
Give us 30 minutes, 3 days a week, and you will love how quickly your body transforms. Our 30-minute workouts are quick and effective, giving you the fat-burning and muscle-toning you desire.


STEP 3FOLLOW OUR FIT BODY NUTRITION SYSTEM
We know you are crazy busy and need something that is easy to follow, not overly restrictive, and gives you the fat-burning results you want. With our Fit Body Nutrition System, getting results has never been easier or more convenient.
Get Started In A Welcoming, Supportive, And Non-Judgemental Environment You'll Love.

I'm ready to drop 1 size!

Hi, I'm Toni Lacey,
The owner of Fort Worth Fit Body Boot Camp. I've given our family and close friends permission to share the link to this page with their friends and family so that you can get in on this HUGE sale to the Hottest Fat Burning indoor boot camp in Fort Worth – JUST IN TIME FOR SUMMER!
What is Fort Worth Fit Body Boot Camp? (and how can it help me drop 1 size?)
We are results driven and energetic fitness and fat loss workout program that includes motivation, accountability, and dynamic resistance training; all designed to get you the body that you want in a safe, fun and non-intimidating atmosphere.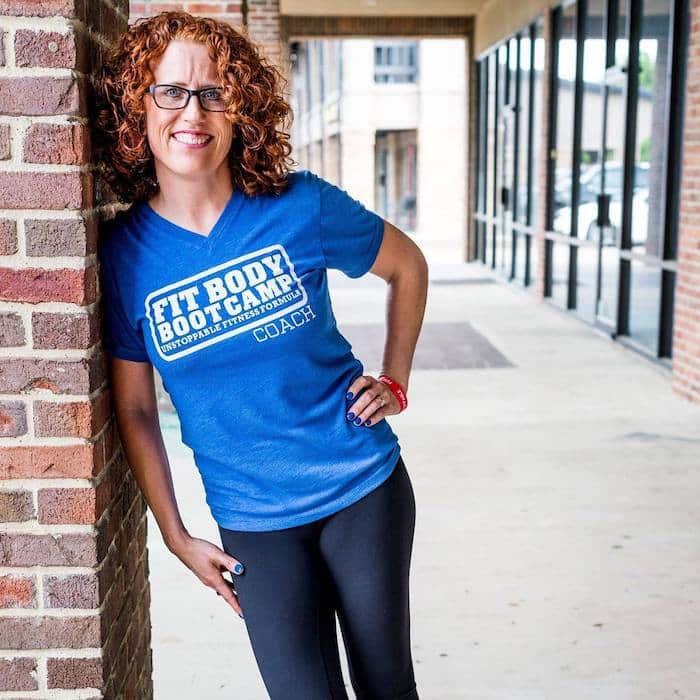 Real results from people just like YOU
Watch Stacy's experience with Fit Body
FAQ
Most frequent questions and answers
Program starts Monday, September 27th and Monday, October 4th.
After you complete the registration form on the next page, follow the next steps to schedule your goal setting orientation.
What are the session times?
What will be required of me?
We encourage you to workout a minimum of 3x per week for guaranteed results.
MEN & WOMEN from any fitness level can participate in this program.
Everyone is welcome here at Fit Body Boot Camp!
What if I have a specific injury or can't perform a certain exercise?
Our coaches can modify each workout to fit your specific needs, including prior injuries or specific dietary needs.
Where is Fit Body Boot Camp?
I haven't exercised in a long time. Can I still participate?
Yes, you certainly can!
Our passionate coaches will ensure you can complete the program and get amazing results regardless of your current fitness abilities.
Fit Body Money Back Guarantee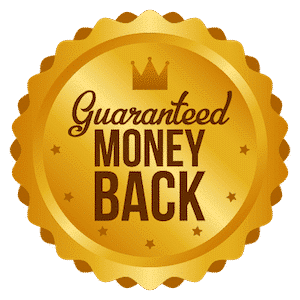 At Fit Body Boot Camp we do 1 thing better than anyone else and that is get your life changing results. We also put our money where our mouth is. If you complete the program and are not 100% satisfied with your results or your experience, we will give you 100% of your money back.
How can we be so confident! Because, we have helped 1,000's of people like you.